Discover a Better Way to Workout With Our Adult Martial Arts Classes
Martial arts is our passion and that's what our programs are built on. Our goal is to share this lifestyle with you so that you too can gain energy, find long-term health & feel your best - all the while learning practical self defense skills. Martial arts is not a quick fix and neither is your health!
We get it. Your wellness is important to you and you've tried to make that a priority. But you're busy and overwhelmed! From family commitments to professional responsibilities, you have a lot on your plate and it feels like there isn't ever enough time. You've tried various programs, maybe even some martial arts, but you either felt silly, intimidated, unmotivated or bored.
You need something different! But you're scared. Skeptical of trying something new, only to end up right back here again. You worry that you are just adding more to your already full plate.
If this sounds like you, you're in the right place.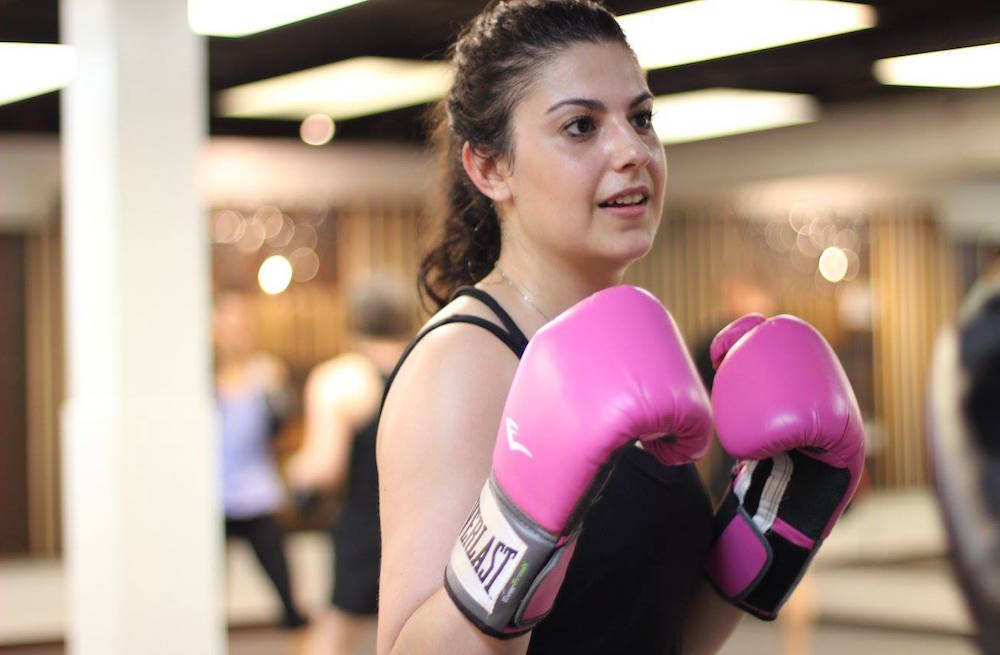 Gain Energy, Get Fit & Feel Great Again
Our martial arts programs are designed to keep you fit while teaching you practical self-defense skills. Most importantly, they are built to keep you on track and engaged long term. And you deserve that!
Our Adult Martial Arts classes will:
Increase your energy
Tone your body
Tighten your core
Boost your strength
Help you lose weight and keep it off
Keep you safe from real-world dangers
Build cardiovascular endurance
Develop better agility and balance
Keep you healthy for the long haul
Included in All our Adult Martial Arts Programs
Accountability
Your attendance is closely monitored and you can be sure we will reach out to you if your attendance changes. Being consistent is vital in your progress throughout this journey in becoming your best self, physically, mentally and spiritually.
Progress Monitoring
We track your progress individually and regularly assess you to ensure you are on track with your goals and are seeing your improvements. We believe in constant growth, both as martial artists and as people, and therefore are focused on progress, not perfection.
Expertly Crafted Programs
100% Martial Arts & Fitness' extensively thought-out and constantly improving curriculum is focused on building the correct foundations first, making sure that you develop the proper body mechanics and skills to train safely. Working towards your next rank keeps you excited and always thirsty for more.
Unlimited Weekly Classes
All of our membership options include unlimited class access so that you may work with your schedule to attend class 2 to 3 times per week. Martial arts is a lifestyle and sustainability is key for long-term success! Class passes and drop-ins do not provide the structure, consistency, and accountability that you need to reach your goals.
Supportive Community
Join a family with whom you can connect, have fun and feel both empowered and supported as you push the limits of your comfort zone.
Enthusiastic Instruction
Learn from friendly and experienced instructors ready to meet you where you are and help you at every step of the way.
From Jiu Jitsu To Kickboxing, Our Adult Martial Arts Classes Have It All
Our Adult Martial Arts Programs include:
Japanese Jiu Jitsu: Once the original martial art of Japan's samurai warriors, Jiu Jitsu blends strikes, throws, locks, and ground fighting. At 100% Martial Arts & Fitness, we use modern training methods while honouring traditions of the past.
Brazilian Jiu Jitsu: Valuing the smaller fighter with superior technique, this discipline emphasizes leverage over size. Learn how to grapple and defend yourself no matter what disadvantage you face.
Karate: From strong, efficient strikes to protective blocks and counterattacks, our Karate training will teach you how to incorporate this traditional discipline into a modern day self-defense system.
*Available at select locations only
Let's get you feeling like "you" again. Make the move today and get started with the best Adult Martial Arts training in Ottawa, Embrun, and Nepean. To sign up or to learn more about any of the programs offered at 100% Martial Arts & Fitness, simply fill out the form on your screen now and a member of our staff will take it from there!
Our Adult Martial Arts Classes Are Located In
Request Information
Kickboxing and Fitness